Since 2005
Sam's Kamp K-9 was built from the ground up with your furry family members in mind. We invite you and your four-legged friends to join us!
When Only The Best Will Do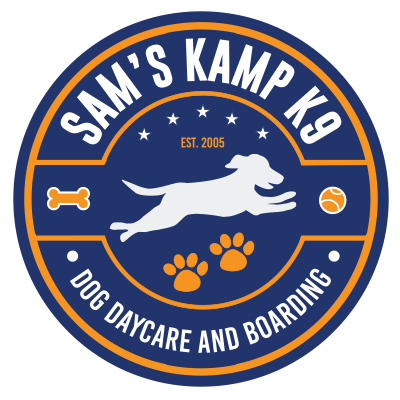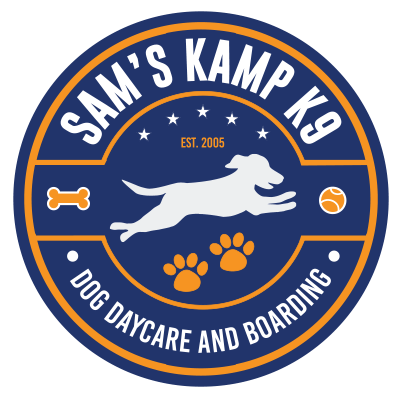 Sam's Kamp K-9
Boarding
Daycare
Spa Services

One Dog: $37/Night
Additional Dog(s): $35/Night
Calming Chews (includes full day dosage) | $5/day
Multi-dog discount will only be applied for dogs with shared accommodations.
We encourage you to bring your pups regular food for dietary consistency. Our House food is Purina Pro Plan Salmon, and it is available for an additional $3 per night.
We are proud to offer 10% off of all services for our military.
Daily: $25
10 day package: $235 (90 day expiration)
30 day package: $675 (1 year expiration)
Dogs must be spayed/neutered by 1 year of age to participate in daycare.
Reservations encouraged!
Bath: $20-$35
Bath Includes shampoo, blow dry, ear cleaning, spritz of cologne, and bandana*
* Yes, you read that right, a bandana.
Blueberry Facial (only with bath): $4
Nail grind: $15
SAMS KAMP K-9 TREATS YOUR DOG LIKE A KING (OR QUEEN!)
Add on a kong for $5
Peanut butter, applesauce, pumpkin, or yogurt
Can be added on to boarding or daycare
We provide sanitized, correct size kong for your dogs size.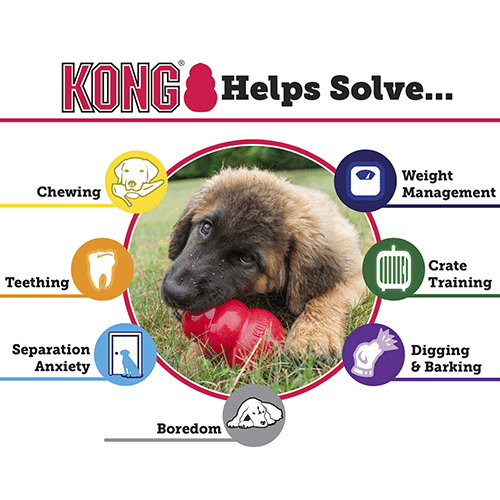 Cone Time for $7
We are proud to offer Puppy Scoops ice cream to our Kampers. Made in the USA and lactose free.
Our favorite flavor is Maple Bacon, but seasonal flavors are occasionally offered depending on the time of the year.
Kamper Connection
Offered to clients who want picture updates of their dog during boarding stay.
Ideal for 1st time visits
Limits are as follows:
1-2 nights: 1 max
3-4 nights: 2 max
5-7 nights: 3 max
8-10+ nights: 4 max
Our Rooms and Dimensions:
Sam's Kamp K-9 Rooms:
Single: 5' x 3.5'
Quiet area: 4'x 5' (perfect for older Kampers)
Double: 5' x 5'
Family room: 5' x 9'
The Fine Print
Our Policies and Standards
We can accommodate all Types
We are proud to offer some of the roomiest accommodations in our area. We have several sized rooms to accommodate all breeds, sizes, and families. Each room is furnished with a raised Kuranda bed, food and water bowls, and access to their own covered outdoor patio via a doggie door. We also let our Kampers out to play in our three large, shaded playgrounds four times a day in small groups of 6-8. Safety is our top priority and we understand not every dog is social. If you rather your dog to not be socialized, they will still get the same amount of outside time for fresh air and potty, just out alone.
Booking Terms
In order to secure dates, a 50% NONREFUNDABLE deposit is required and dates will not be booked until the payment is received. In the event a cancellation is needed, you will have 7 days prior to the reservation to cancel in order to CREDIT your deposit towards a future booking. Cancellations as well as no shows after this window will result in forfeit of deposit. Please note the final invoice will reflect dates ORIGINALLY RESERVED so please plan your dates accordingly.
Cancellation policy
In the event a cancellation is needed, you will have 7 days prior to the reservation to cancel your reservation in order to CREDIT your deposit towards a future booking. Holiday boarding deposits will not be credited.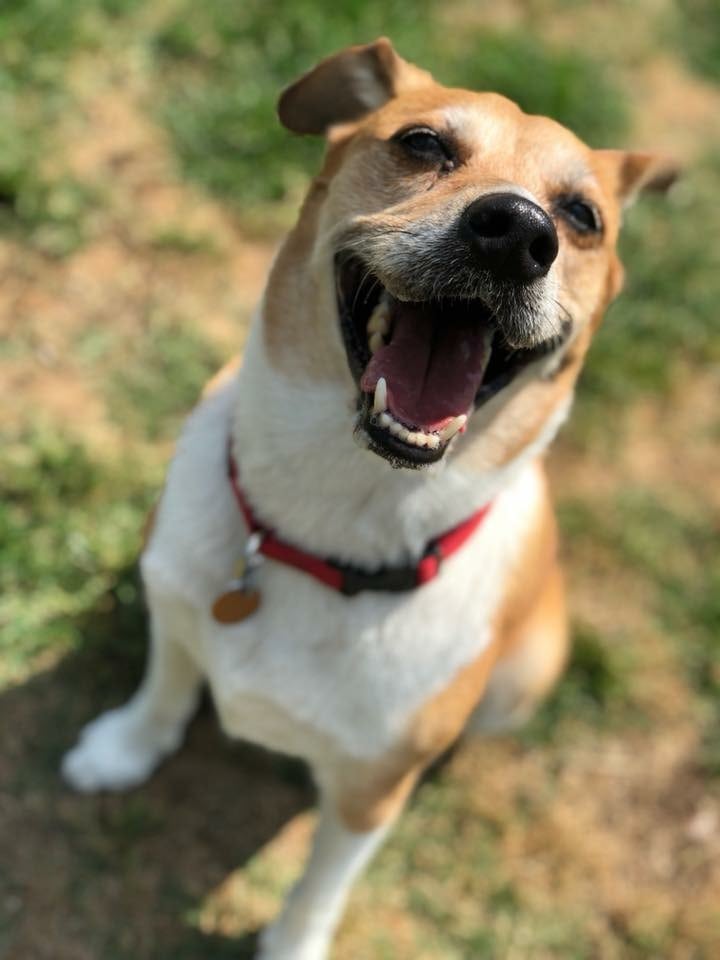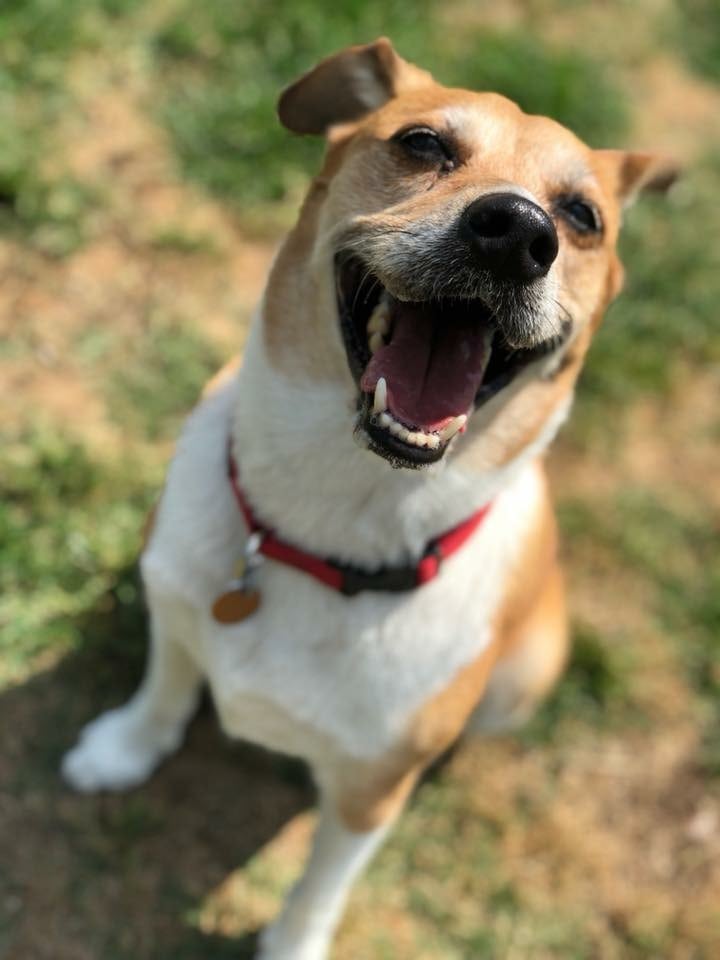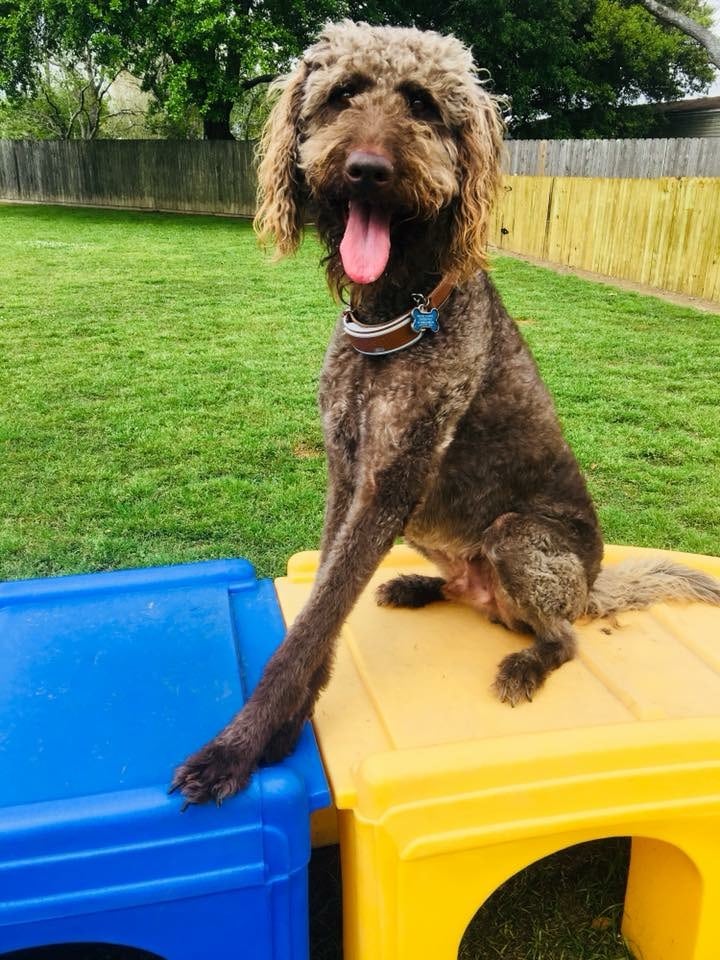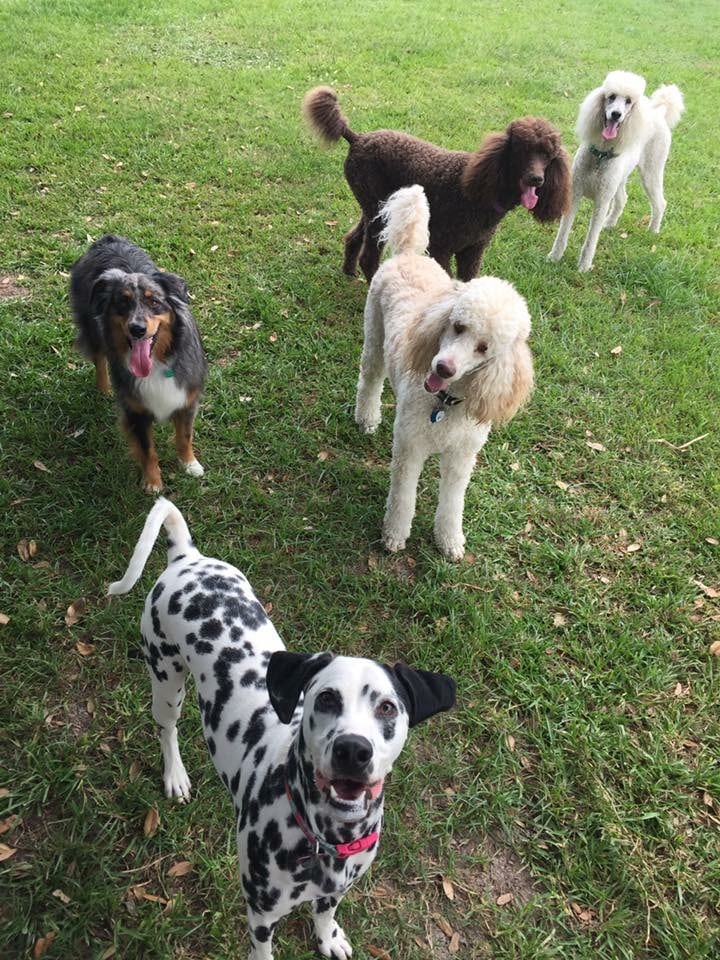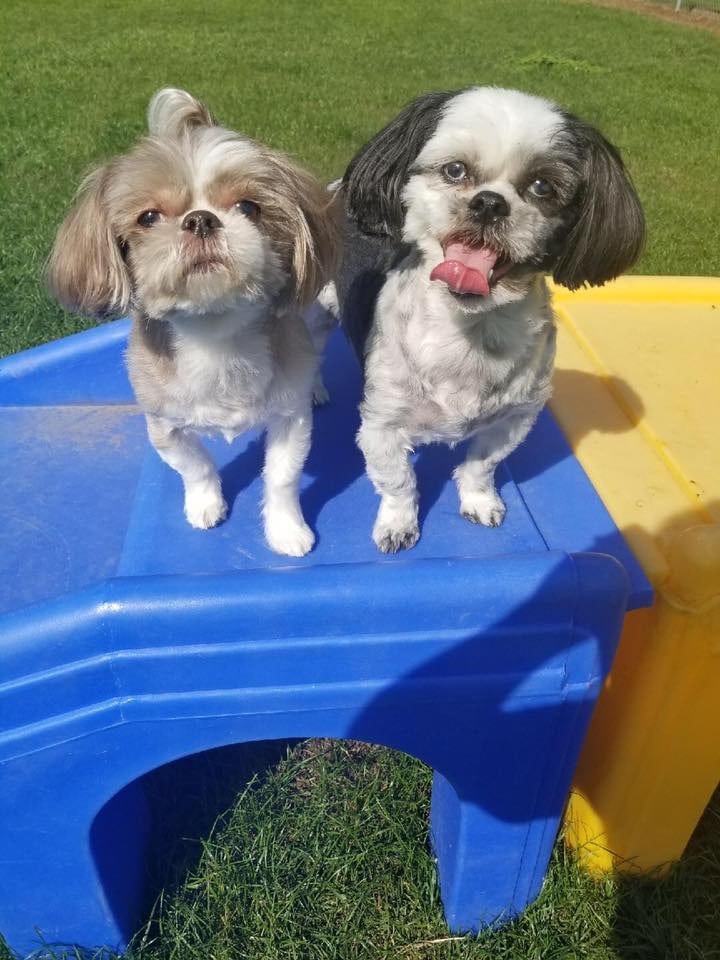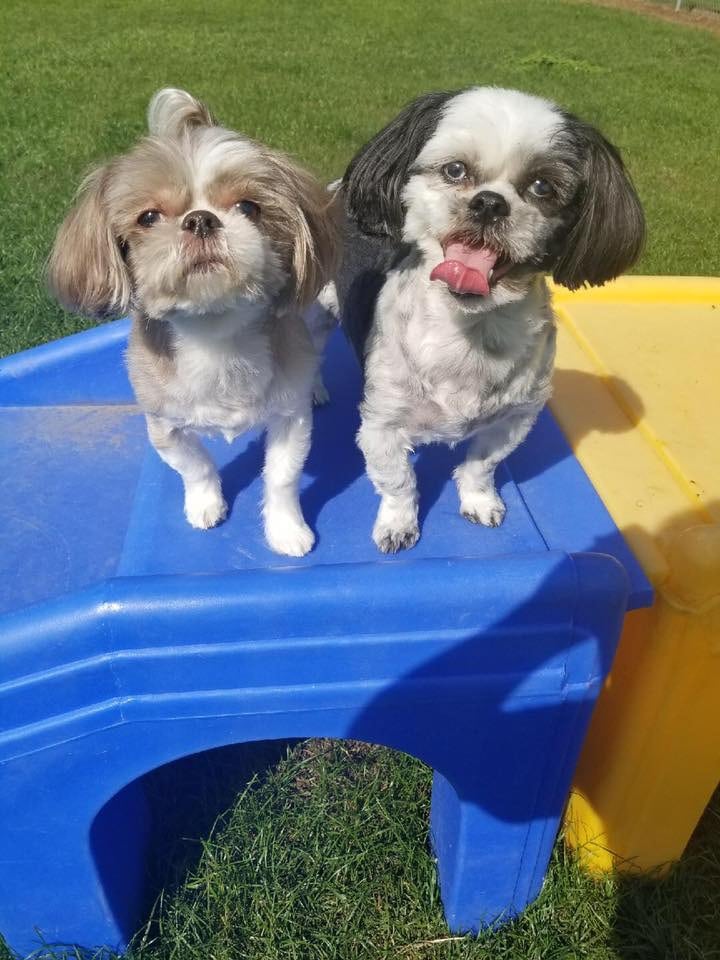 FAmily owned & Operated since 2005
Our Mission
Sam's Kamp K-9 was founded in 2005 by a dog lover for dog lovers. It is a home away from home for your furry children. You will have peace of mind, because you know your babies are in good hands.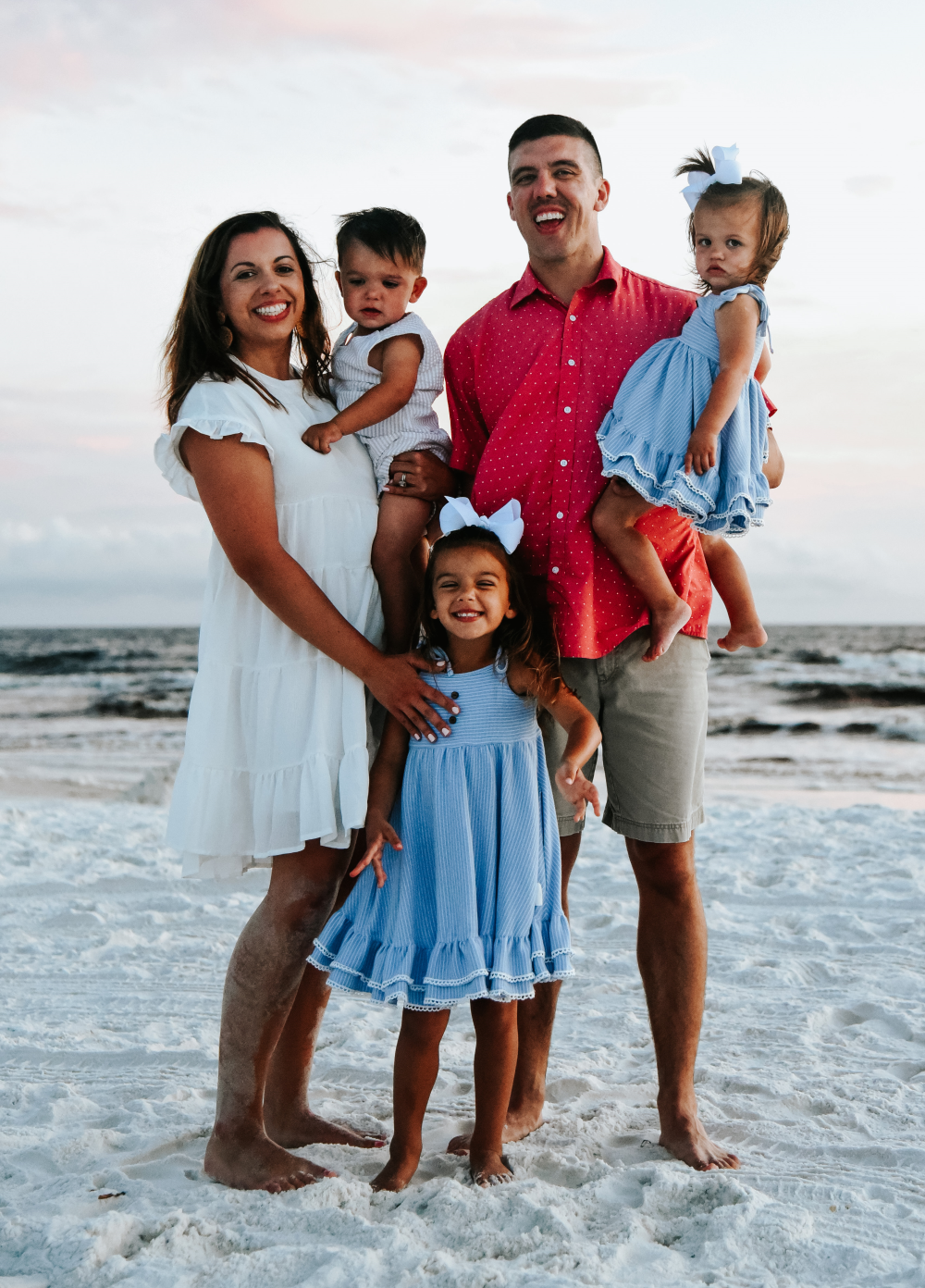 The owners Amber and Anthony Rogers, pictured above, along with "staff" members Betty Ann, Abby, and Jax, pictured left, will treat your dog like their own.