"Everything I know I learned from dogs." – Nora Roberts
Sam's Kamp K-9 was founded in 2005 by dog lovers for dog lovers. We are family-owned and operated. We take pride in being family-run because we know we are the home away from for your furry children. You will have peace of mind because you know your babies are in our hands.
Our staff is made up of dog lovers that will truly treat yours like their own. We are a family at Sam's Kamp K-9 and would love to add your four-legged friends to our pack.
Meet Sam. He is the inspiration behind Sam's Kamp K-9. He is not only our namesake, he was the best of boys.
Sam's Kamp K-9 staff are all pet first aid and CPR certified. We dedicate time to continuing education for our staff members. It's another way our family takes care of the fluffiest members of yours.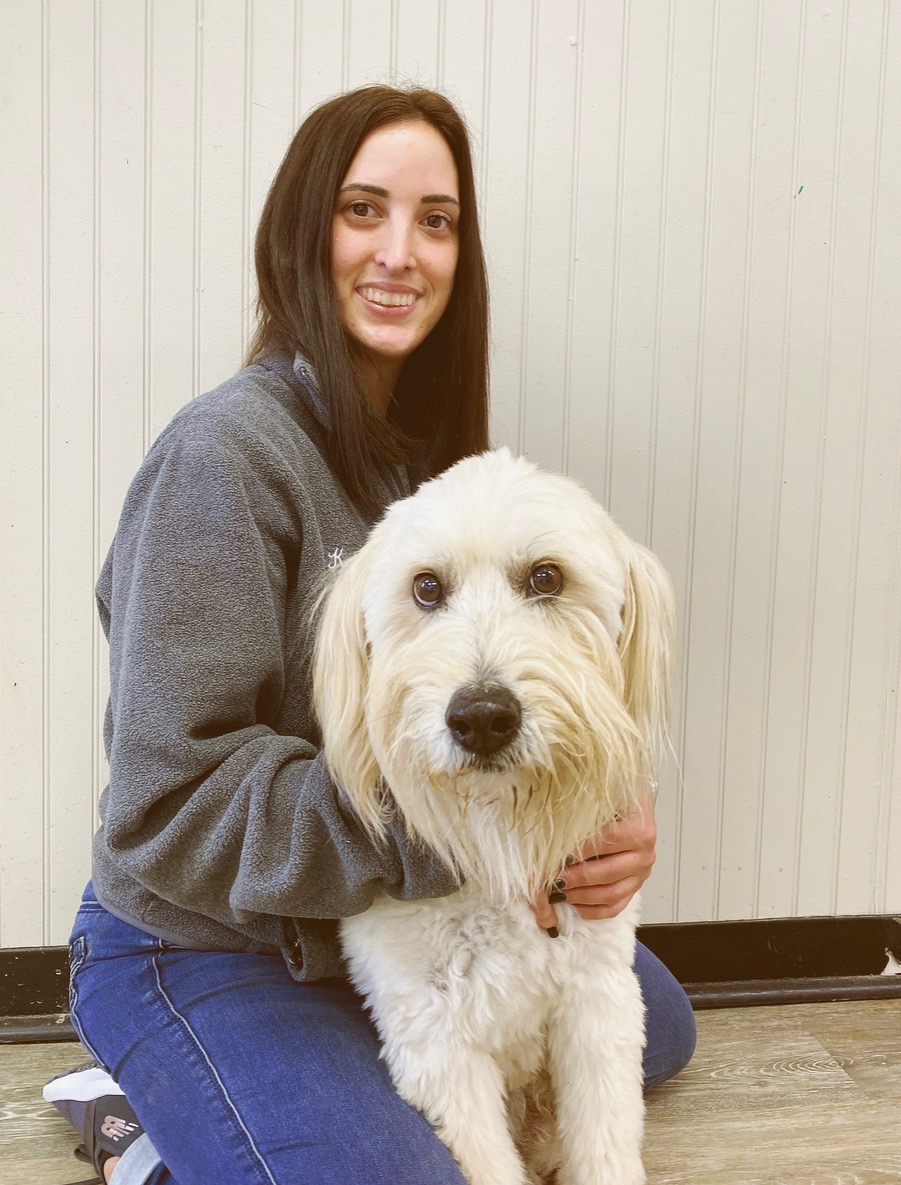 Multiple Room Sizes
At Sam's Kamp K-9, we have a simple mission- to offer a home away from home for dogs to feel safe, and their owners to feel secure.
$30 per night |
$27 for each additional dog
Vaccines required to board: Rabies, DHPP, Bordetella
Each room is furnished with raised Kuranda bed and stainless-steel food/water bowls
All of our rooms include access via doggie door to covered, outdoor patio
Playtime 4 times a day with small groups of 6-8
We encourage you to bring your pups regular food for dietary consistency. Our House food is Pro Plan Chicken and Rice and it is available for an additional $3 per night.
We are proud to offer 10% off of all services for our military.
$20 per day
Offered Monday-Friday only,
reservations encouraged
Daycare Packages:
Must be paid in full and is nonrefundable
5 full days: $95 | 10 full days: $180  | 25 full days: $425
Daycare packages will expire as follows:
5 and 10 day packages expire 1 month after purchase date
25 day package expires within 3 months after purchase date
Reservations are encouraged and only required for the first day.
Must be spayed or neutered by 1 year, lunches aren't given after 1 year of age
Bath: $15-$30
Bath Includes shampoo, blow dry, ear cleaning, spritz of cologne, and bandana*
* Yes you read that right, a bandana.
Medicated Bath: $35-$45
Nail grind: $12
Blueberry facial: $2
Labor Day-September 5-CLOSED

Thanksgiving-November 24-CLOSED

Christmas Eve-December 24-CLOSED

Christmas-December 25-CLOSED

New Year's Eve-December 31-CLOSED

New Year's Day-January 1-CLOSED
There is a 3 day minimum for holiday boarding. As always, a full staff will be working accordingly, even on stated closed days. Thank you for choosing Sam's Kamp K9!
Sam's Kamp K-9 Welcome Video
Address
3216 Romero Rd
Youngsville, LA 70592