"Everything I know I learned from dogs." – Nora Roberts
Sam's Kamp K-9 was founded in 2005 by dog lovers for dog lovers. We are family-owned and operated. We take pride in being family-run because we know we are the home away from for your furry children. You will have peace of mind because you know your babies are in our hands.
Our family is in its second generation. Amber and Anthony have taken over Sam's from Amber's parents, David and Connie, who personally built the business.
Our staff is made up of dog lovers that will truly treat yours like their own. We are a family at Sam's Kamp K-9 and would love to add your four-legged friends to our pack.
Meet Sam. He is the inspiration behind Sam's Kamp K-9. He is not only our namesake, he was the best of boys.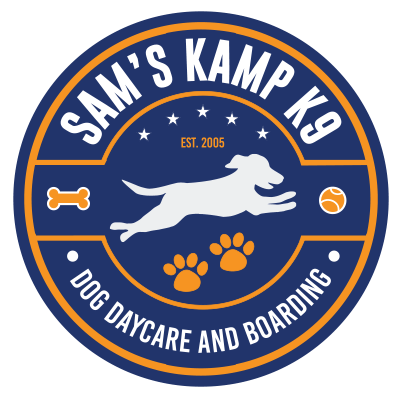 Sams Kamp K-9 staff are all pet first aid and CPR certified. We dedicate time to continuing education for our staff members. It's another way our family takes care of the fluffiest members of yours.
Our staff is made up of dog loving super hero caretakers. They will play ball with your good doggo and bathe them when they need it. All dogs receive top notch care 100% of the time.
We love to play catch, and howl at the moon, so your pack will fit right in with our pack.  Come by today and have a walk around our grounds and maybe even throw a stick or two.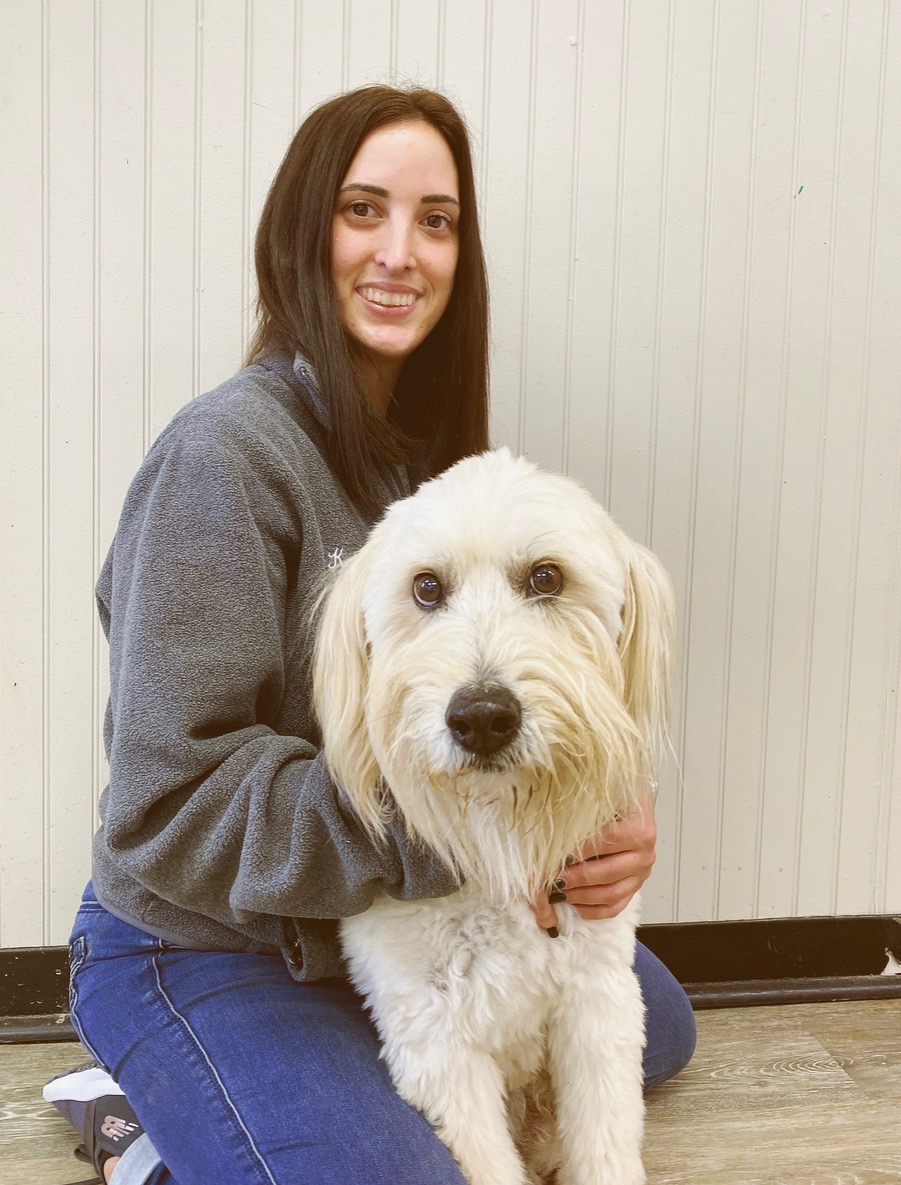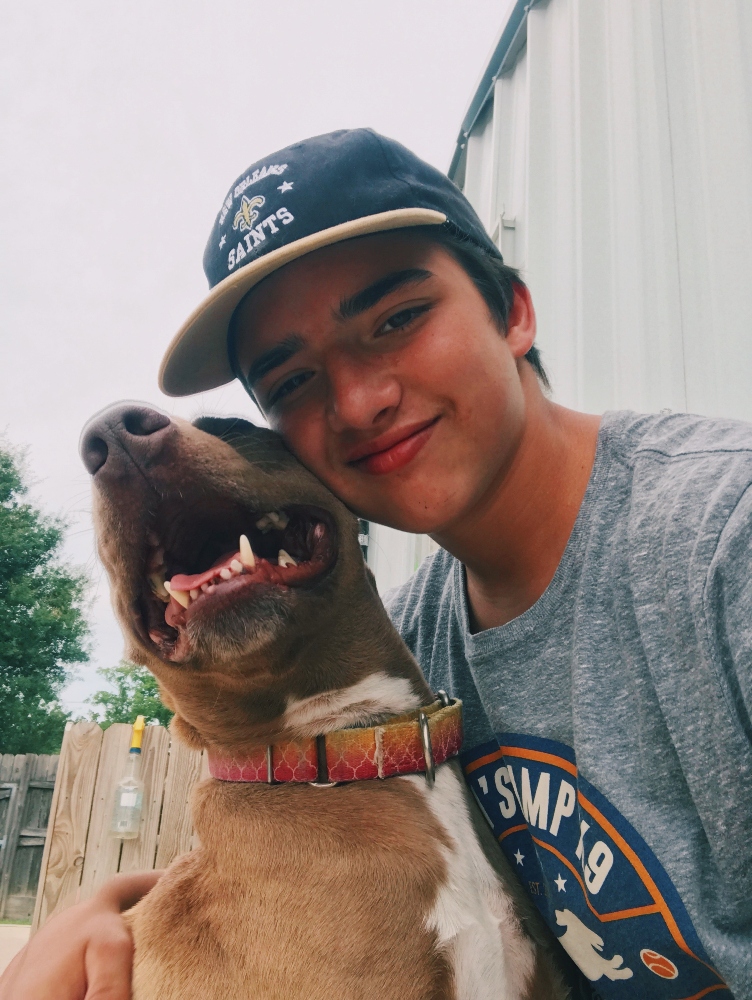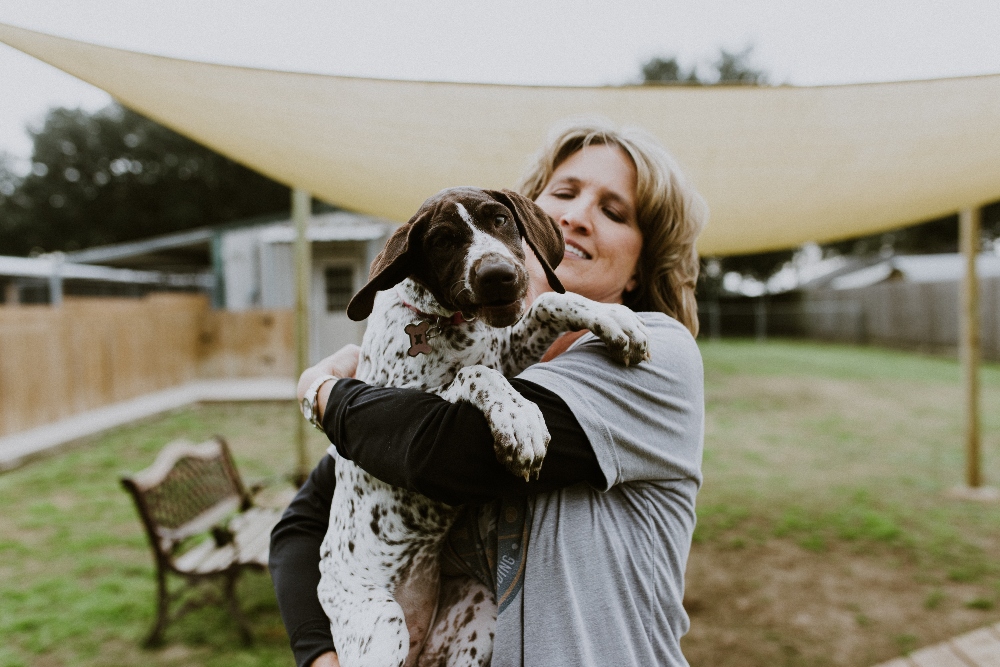 Multiple Room Sizes
At Sam's Kamp K-9, we have a simple mission- to offer a home away from home for dogs to feel safe, and their owners to feel secure.
With that in mind, we want pet owners to know that we offer rooms in a variety of sizes that account for any personality of dog you bring us.
Be sure to reach out to Sams Kamp K-9 staff to reserve a special room or just to answer any questions you may have.
$30 per night
$27 for each additional dog
We encourage you to bring your pup's regular food for dietary consistency.

$20 per day, first day is free
Daycare Packages:
5 full days: $95 | 10 full days: $180  | 25 full days: $425
*Must be paid in full and is nonrefundable. | Does not expire*
Reservation only required for the first day.
Lunch only given to puppies up to one year old.
Bath: $15-$30
Bath Includes shampoo, blow dry, ear cleaning, spritz of cologne, and bandana*
* Yes you heard right, a bandana.
Nail grind: $12
Brush only: $10
Blueberry facial: $2
Independence Day July 4- CLOSED

Labor Day September 6- CLOSED

Thanksgiving November 25- CLOSED

Christmas Eve December 24- CLOSED

Christmas December 25- CLOSED

New Years Eve December 31- 7AM-10AM

New Years Day January 1- CLOSED
There is a 3 day minimum for holiday boarding. There will be no drop offs or pickups on these holidays with an exception of Good Friday and New Year's Eve. As always, a full staff will be working accordingly, even on stated closed days. Thank you for choosing Sam's Kamp K9!
Sam's Kamp K-9 Welcome Video
Address
3216 Romero Rd
Youngsville, LA 70592